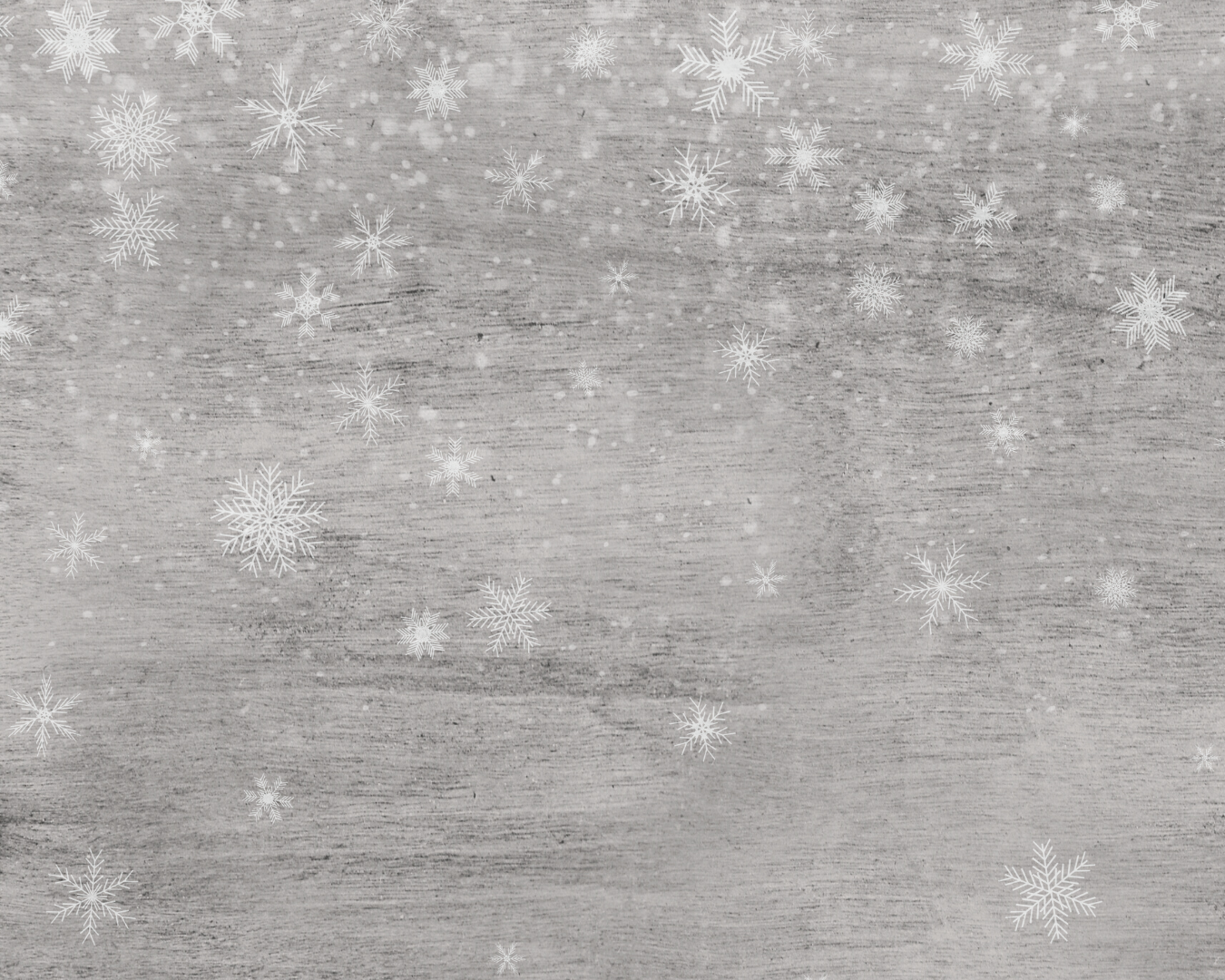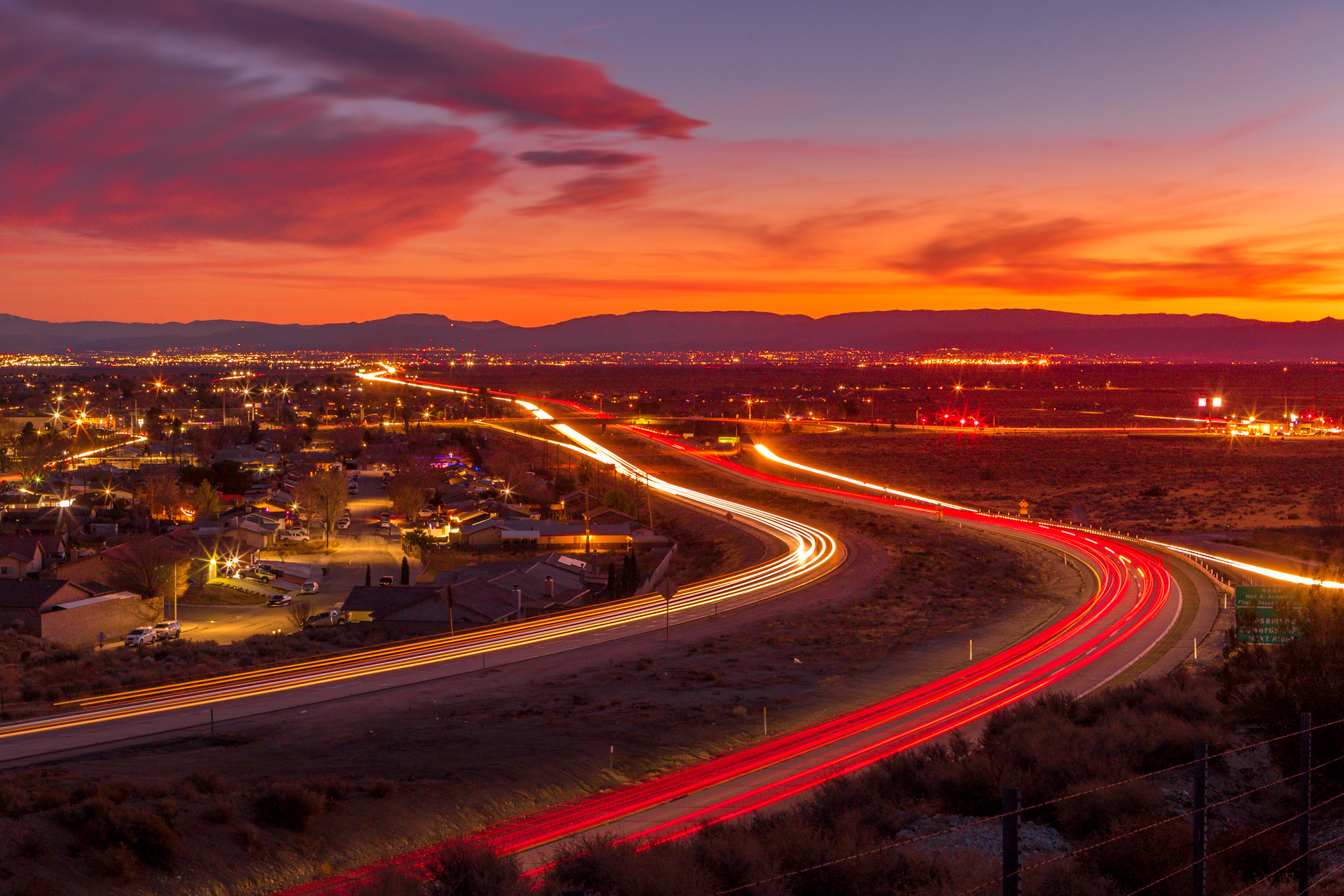 2023 Holiday Breakfast
Join Us For Our 2023 Holiday Breakfast
December 12, 2023 @ Hellenic Center

Come join us as we celebrate the holidays together! Members receive one free ticket! Click the button below for more info!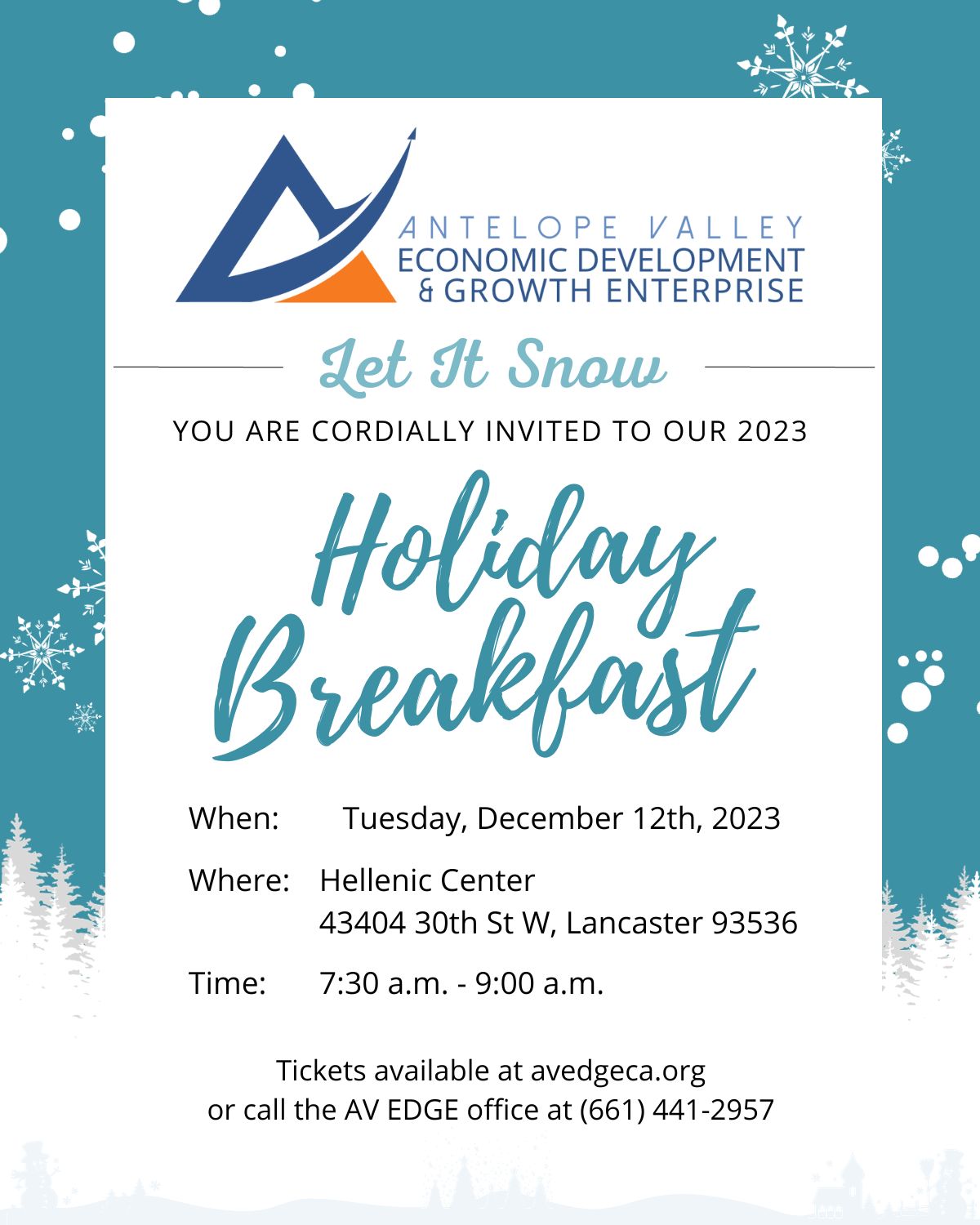 Welcome Martin
Welcome Our New President Martin Tompkins! As Well As All Our New Incoming Board Members!
Slide 1
Economic Development & Growth Enterprise
Explore Southern California's leading EDGE
Slide 2
Ready to help you grow, relocate, or expand your business.
Local resources and networking possibilities all in one place.
Education, housing, entertainment, and relaxation.
Slide 3
Important news and updates relevant to your business.
Thank You to our Platinum level members!
City of Lancaster
City of Palmdale
Antelope Valley College
AVTA
Antelope Valley Union High School District (AVUHSD)
Bank of America
Merrill Lynch
Covington Group Inc.
IBEW/NECA
Kaiser Permanente
Lockheed Martin
Northrop Grumman
RE/MAX ALL-PRO
Southern California Edison
Waste Management
The Edge Your Business Needs IN THe Greater Antelope Valley Region
With support from private and public sector partners, AV EDGE is your new source for general and specific information to help you find the best location for your business across our 3,000 square miles of Northern Los Angeles and Southeastern Kern Counties.
We look forward to working with you, and to welcoming your company and new jobs to the greater Antelope Valley region!
Your News Source
For general and specific information to help you find the best location for your business across our 3,000 square miles of Northern Los Angeles and Southeastern Kern Counties.
Tools You Need
Including community-specific demographic and other information not available anywhere else.
Exclusive Membership Benefits
Join an important forum for YOU to make valuable business contacts and solve crucial business needs.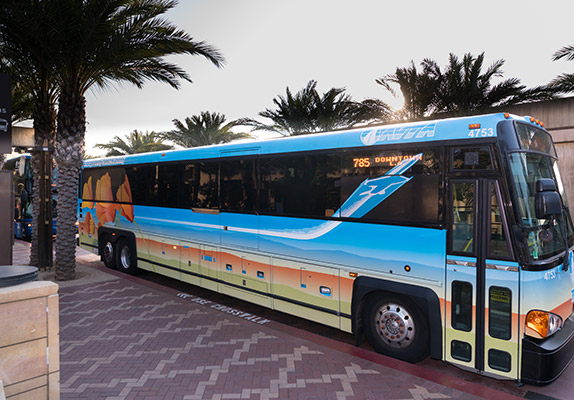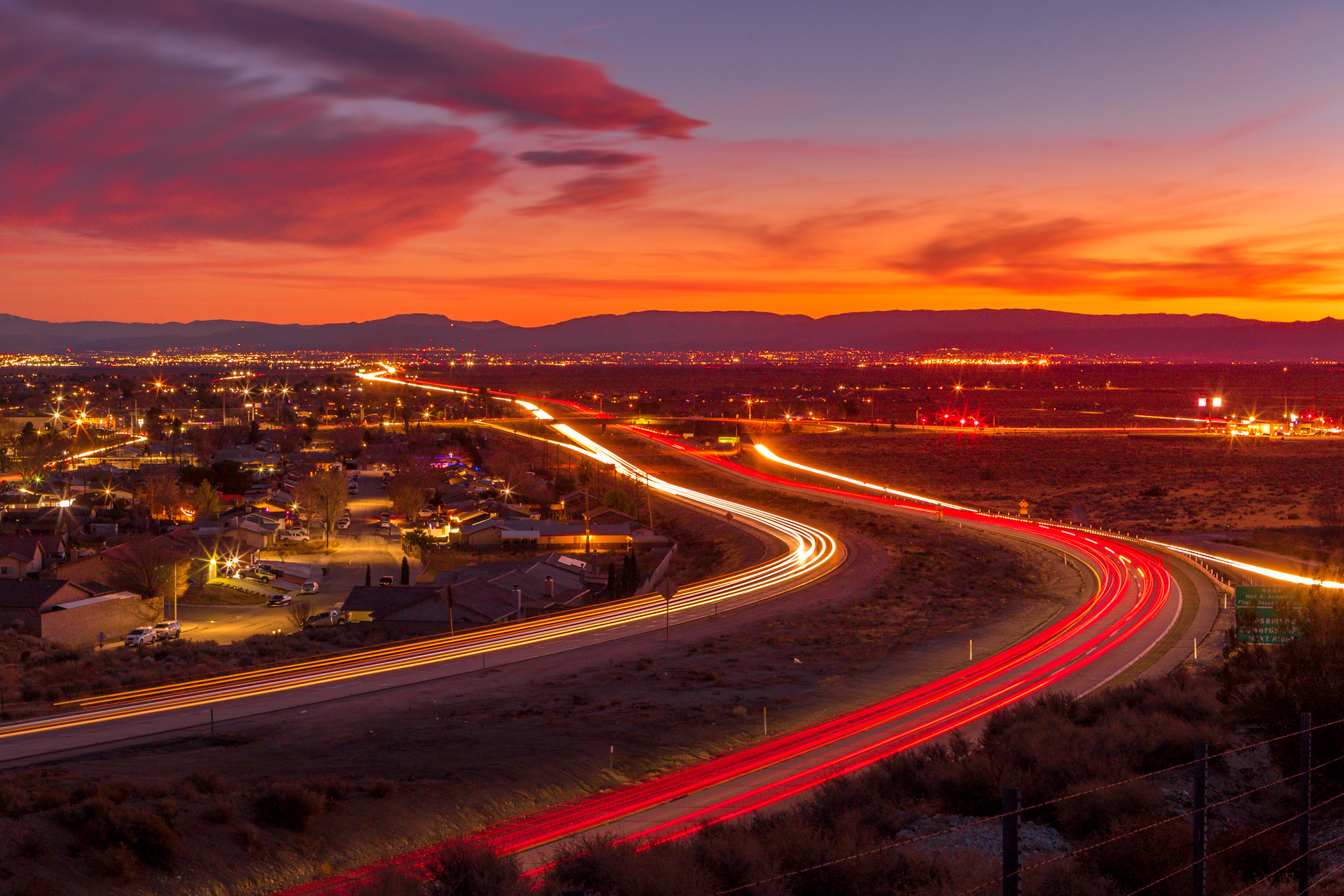 DOE
DOE Opens $400M to Improve Building Energy Efficiency, Save Consumers Money, and Make Buildings More Climate Resilient
Eligible applicants: States and Territories. Letters of intent are due on November 21, 2023
EPA
EPA Opens $4.6B For Climate Pollution Reduction Program
Eligible applicants: States, Municipalities, Tribal Entities, Territories. Applications are due April 1, 2024
California Water
Why Modernizing Infrastructure Will Benefit Our Future Water Supply
Special report from the California Department of Water Resources
AVTA
AVTA Passes A New Electric Milestone
AVTA passes a new electric milestone, Seven Million Miles of Zero-Emission Bus Operations.
Directors
AV EDGE Directors Honored by The ACSA
AV EDGE Directors Regina Rossall and George Whitesides honored by The Association of California School Administration (ACSA) for their exemplary educational leadership.
New Exec. Director
AV EDGE Welcomes New Executive Director
New Executive Director, Drew Mercy, brings extensive expertise in legislative, economic, public relations, and communications.
We invite your company to join the AVEDGE
The Board is engaged in activities that promote economic growth and diversity through expanding employment opportunities, building quality infra-structures, creating a positive business climate, and being a strong legislative lobby.
2023 Economic Round Table Report
AV EDGE publishes the Round Table Report annually with data specific to the 25 zip codes that make up the AV region. This is done to give site selectors, businesses and members a better understanding of the growth trends and shifts in our economy so they can make more informed choices about our future and the business decisions they face.